Industrial Engineering Boot Camp
If you are looking for an ever-evolving career that is in high demand, we invite you to explore the field of industrial engineering through the American University of Sharjah (AUS) Industrial Engineering Boot Camp. Hosted by the AUS Department of Industrial Engineering, the boot camp is exclusively for high school students in grades 10-12. You will explore emerging areas of artificial intelligence and machine learning, data science and big data, smart manufacturing and Industry 4.0 through enjoyable, collaborative group activities and competitions, along with interactive and hands-on sessions in our state-of-the-art lab on the AUS campus. Registration is free.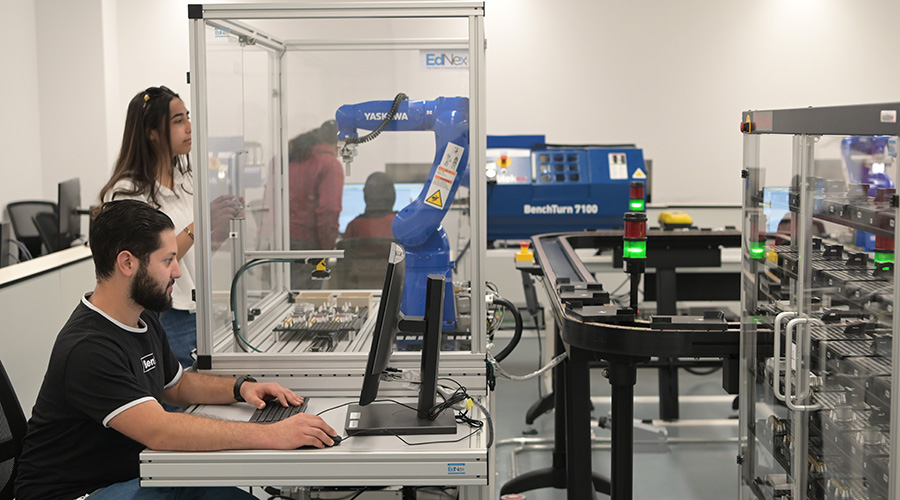 Join our camp to
live the unforgettable real on-campus experience
explore the exciting field of industrial engineering
enhance your skills in the areas you love
enjoy hands-on activities in our advanced industrial engineering laboratories
open your mind with the latest technology in the industrial field
make friends with the same interests
get an attendance certificate
Why choose industrial engineering?
Industrial engineers work in every sector—service, manufacturing, technology, hardware, retail, healthcare—you name it and there is a high possibility of industrial engineering jobs in the field.
Industrial engineers enjoy a flexible career path that allows them to advance in many types of organizations.
The field focuses on processes and finding ways to improve them through strategies such as cost reduction, savings and reducing timings.
You can customize industrial engineering to match your interests, from service and data science to manufacturing, production, forecasting, supply chain, quality, consulting and more.
Look around and you'll see the impact of industrial engineers everywhere—your cup, your laptop, your scarf: every product needs someone to plan its life cycle. That's the industrial engineer.
Why industrial engineering at AUS?
You will experience engineering through hands-on learning in our courses and labs through problem-based learning with real-world engineering problems.
Students in our senior design course work with industry sponsors to solve actual problems.
Our graduates are highly employable; in fact, across all engineering majors, AUS graduates are the top choice for UAE employers (QS World University Subject Rankings 2022).
Your AUS education will help you quickly become an expert not only in the manufacturing and production processes of your selected industry, but also in the specific culture, problems and challenges that your future employers face.
AUS offers you many ways to discover your potential beyond the classroom, such as through internships with

leading organizations

, conferences and

competitions

. You can also develop your leadership skills and connect with likeminded students through our many student-led clubs and organizations.
American University of Sharjah
College of Engineering
Engineering and Sciences Building 0037
November 20, 2022
9:00 a.m.–3:30 p.m.
To register for our boot camp, click here. or scan the QR code. Registration is free, but seats are limited.

For camp inquiries, contact Emily Laggui at

elaggui@aus.edu

or 06 515 4917.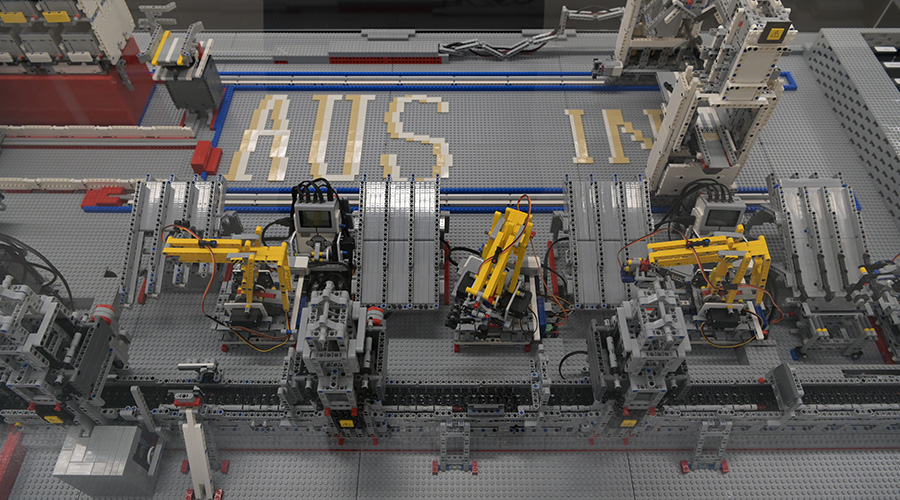 Time

Event

9:00–9:30

Reception

9:30–11:15

First Session

Tour for parents (visit the main industrial engineering state-of-the-art facilities)

11:15–11:30

Break

11:30–1:00

Second Session

1:00–1:45

Lunch

1:45–3:30

Third Session
First Session
Part 1: Facility Design
Did you know that changing the physical location of activities has a huge effect on the efficiency, productivity and cost of any system? Let us experiment together with different types of plant layouts. Learn about the process, product and hybrid layouts in a production system. You'll have a chance to compete with other participants to find the best layout suited for a specific product variety and quantity.
Part 2: Smart Manufacturing and Industry 4.0
Join us to learn how the new industrial revolution (Industry 4.0) is changing everything you know about manufacturing. It is no longer about workers relying on their muscles and doing repetitive jobs. Learn about modern ways of making products using robotics, artificial intelligence, and computer numerically controlled machines to respond in real-time to meet changing conditions. Compete with your friends to produce the best-quality product in the minimum time.
Second Session: Industrial Engineering, Leading Decision-Making through AI
Artificial intelligence (AI) is becoming increasingly important in our lives. AI can change the way we live and work for the better. For industrial engineers, AI can play a huge role in empowering their workflow. Find out all about the exciting applications of AI in industrial engineering and how AI can be leveraged to lead in decision-making tasks. Discover how AI can lead to better quality products and services, optimized business marketing and retention plans, and aid in better healthcare decisions. Build your own AI model in minutes and test it in a real environment.
Third Session: Supply Chain: From Raw Material to Order Fulfillment
Have you heard about the supply chain? Find out all about this exciting field, in the newly developed Supply Chain Lab, which features a custom-built industrial manufacturing and supply chain model demo using LEGO elements and controllers. Discover all the production line details, from warehousing, material handling, material sorting, material stacking, manufacturing–assembly station, inspection, and quality control all in one crash session. There will also be a LEGO robot competition using the lab's different kits and controllers to build and program your own units.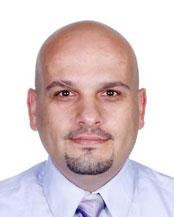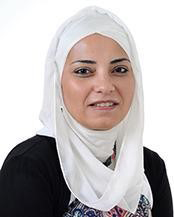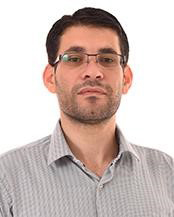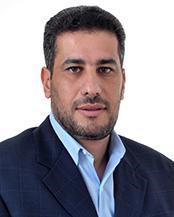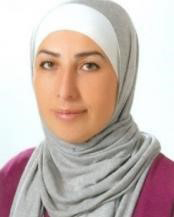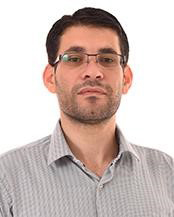 Students:
Raghed Hamza
Rahaf Amasaib
Sara Abu Iktish
Abdelrahman Ahmed